Draco Calculation plays Calculation (Broken Intervals) solitaire card game on your iPhone or iPad. The game involves some strategy although easy to learn.
---
Version 1.0.7 on iOS 11.03: There is an issue tapping the buttons on the toolbar (swipe activates button). Please update to iOS 11.1 to fix issue. On iOS 9.3 the buttons work normally
---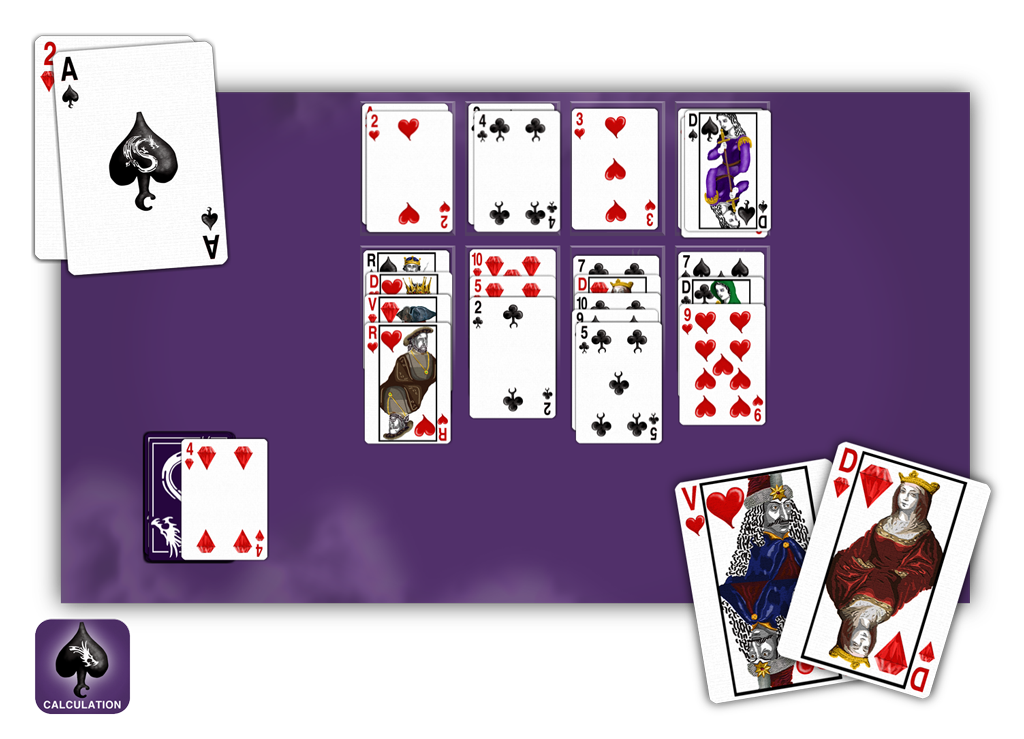 The game features playing cards with hand-drawn artwork in choice of oversized numbers or regular style. For those new to Calculation, Beginner level offers unlimited suggestions and undo moves. Play Normal to earn more points competing with your friends on Game Center, or try Expert for a more difficult variation.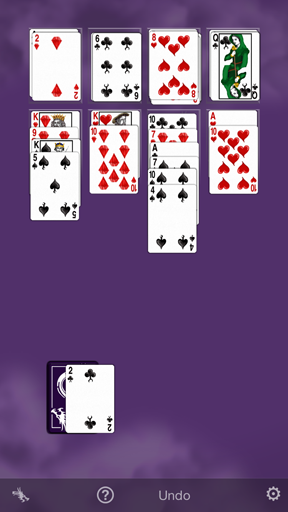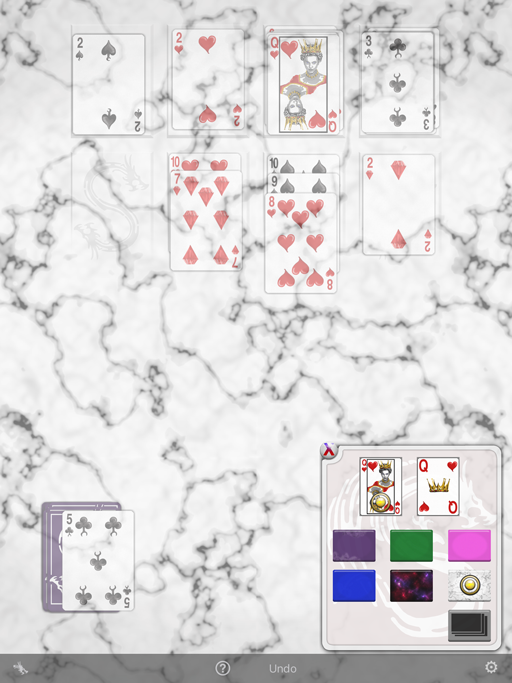 Questions? Learn how to play Calculation, or fill out the form on the Software Support page.
Features
Choice of play card styles featuring hand-drawn artwork.
Choice of backgrounds including an image from photos library.
Three levels of difficulty.
Unlimited undo moves in beginner level, 3 undos for normal.
Unlimited suggestions in beginner level.
Space out tall discard piles by shaking device or pushing pile by touch or down-swipe.
Supports Game Center.
Statistics keep track of number of games played and win percentage.
Face-card letters may vary by region.
Play card to foundation by drag or double-tap.
Spread cards out tableau stack by pushing with finger, swiping down, or shaking your device.
Rotate card up/down with two-finger rotate.

iPhone and iPad are trademarks of Apple.