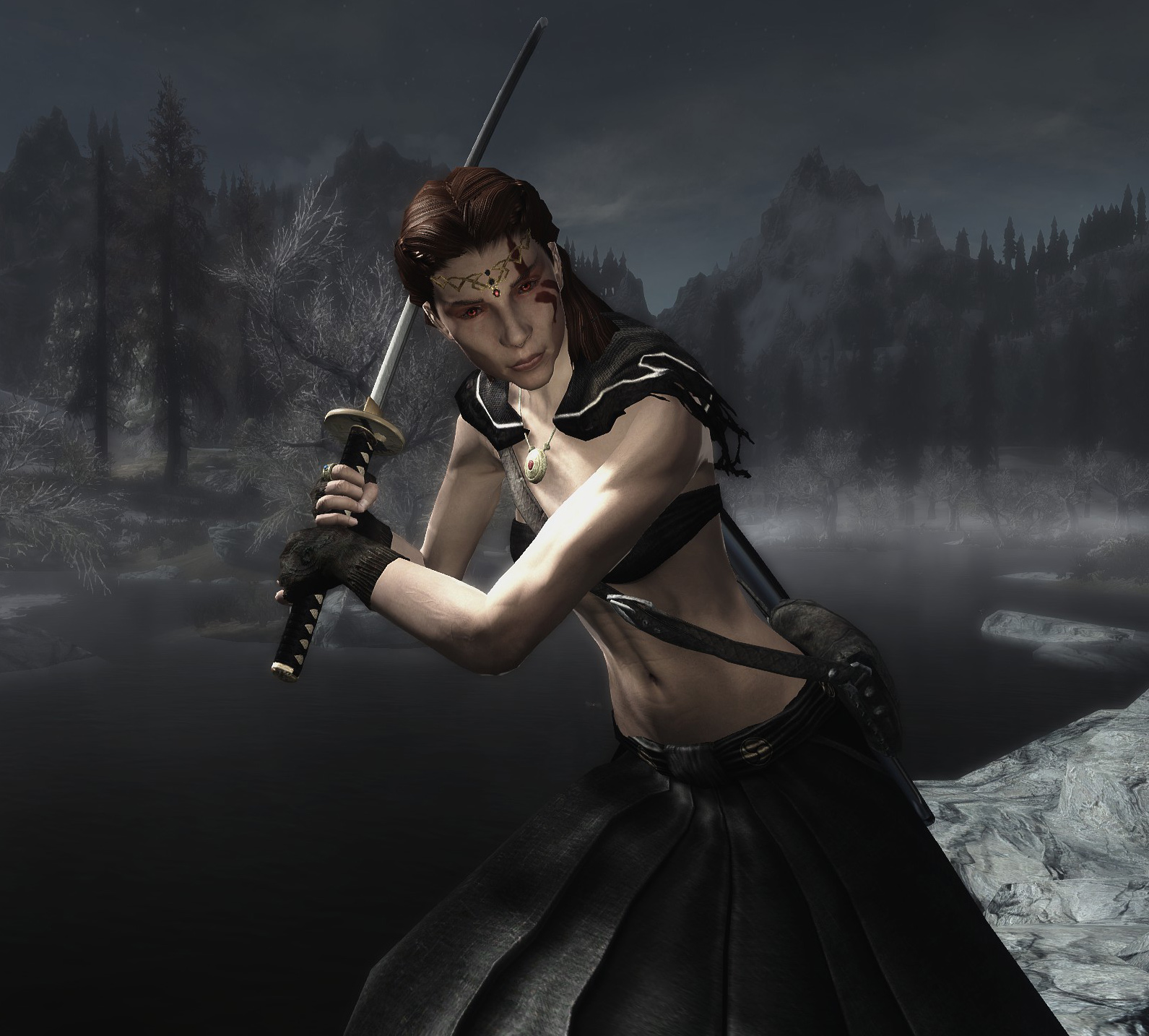 The screenshot above shows Reisha (holding her sword improperly) with gear from various mods: "Blades Hakama", shawl and satchel from "Arise – Chapter 1 – The Black Sacrament", "Circlet Replacers for Women", gloves from "Sotteta Necromancer Outfit", and "Odems Onime Katana". I share some clothing mod picks in this post, and in the next few posts I'll cover Akaviri items, light armor, and heavy armor.
If you've never installed mods for TES V: Skyrim before, see my first post in this series. I suggest using a mod organizer like NMM since several armor mods listed here support an installer to choose options. If you change your mind about a texture replacer, a mod organizer makes it easier to remove or switch texture files. Some outfits require specific body replacers (CBBE, UNP, etc). See my post on body mods.
Craft books
Several armor mod creators have taken to including a craft book that must be in your character's inventory in order to craft the armor or components. This helps reduce clutter within the craft menus by simply storing some of the books away at home when not needed.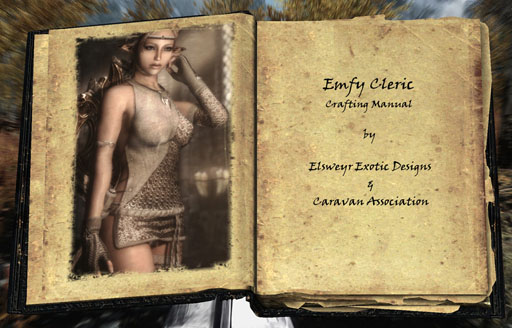 Custom outfits and Frostfall
Remember that "Frostfall" treats third-party armor and clothing mods as Standard Exposure Protection. Use W.E.A.R for best results since it considers classification by body part and encourages full coverage to survive freezing temperatures. If your new armor from a mod has less coverage or is skimpy, consider adjusting the exposure protection classification to Limited Exposure Protection in game to maintain immersion. Of course, vampires are immune to cold. A high-level vampire or mage can wear whatever pleases her. I'm not going to argue facing a fireball, conjured Dremora Lord, or mind-altering illusions.
Use Survival Skills, Inspect Equipment and put the new armor on to adjust the classification.