Volcano Changing Landscape
The landscape within the blast area of the 1980 Mt St Helens eruption continues to change with trees growing tall. Like in my 2009 post, I have a few side-by-side comparison photos to share along with some others showing nature at work. My family first visited the blast area the year it opened to the public in 1983. The road was closed after the Miner's Car for work crews. We walked another 6 miles along the road and on trails to reach Windy Ridge for a closer view of the crater. Driving from lush forest into the barren landscape for the first time is a moment I can't forget. Today many trees grow in the area. I've tried to get as close as I could to standing in the same location for comparison pictures, but growth, trail washouts, and newer construction prevented a perfect match.
Beaver Meadows
Just before entering the blowdown area on Road 25, you'll find this nice viewpoint where a famous series of photos were taken by Keith Ronnholm and Gary Rosenquist (USGS) showing the eruption.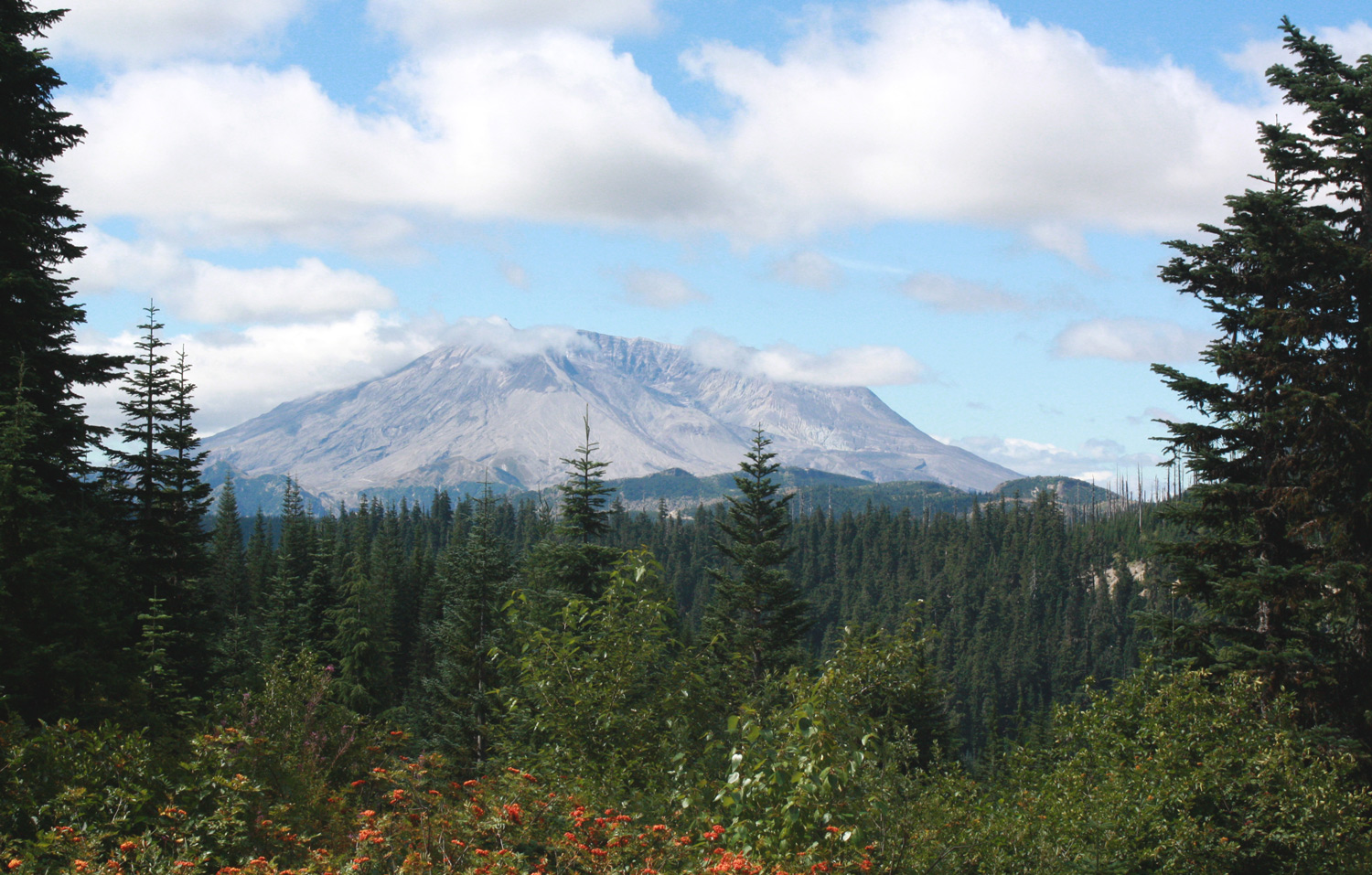 Miner's Car
Due to growth, I had to stand closer to the car than my father did when he took his photograph in 1983. The car has since degraded and soil now covers the bottom several inches.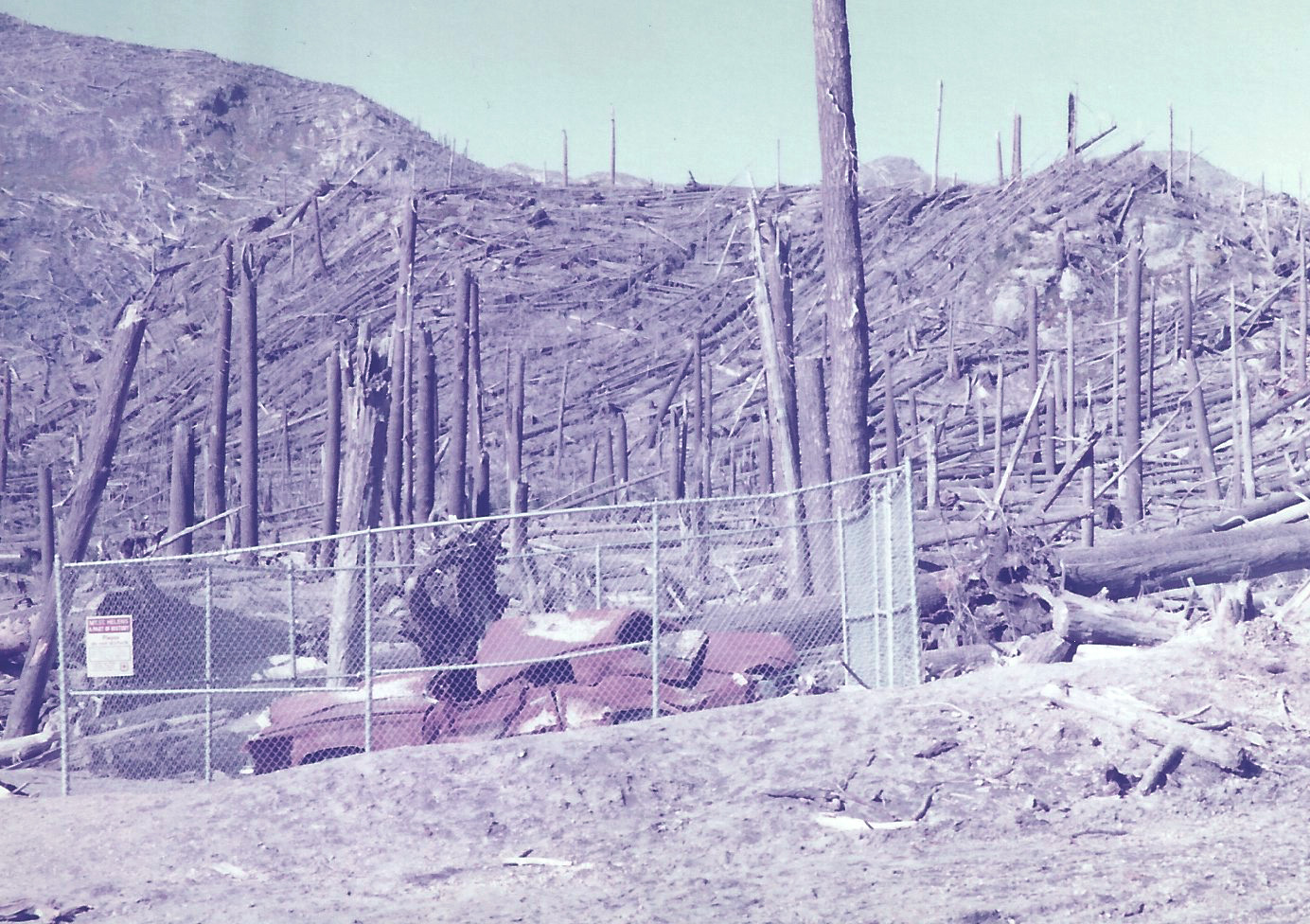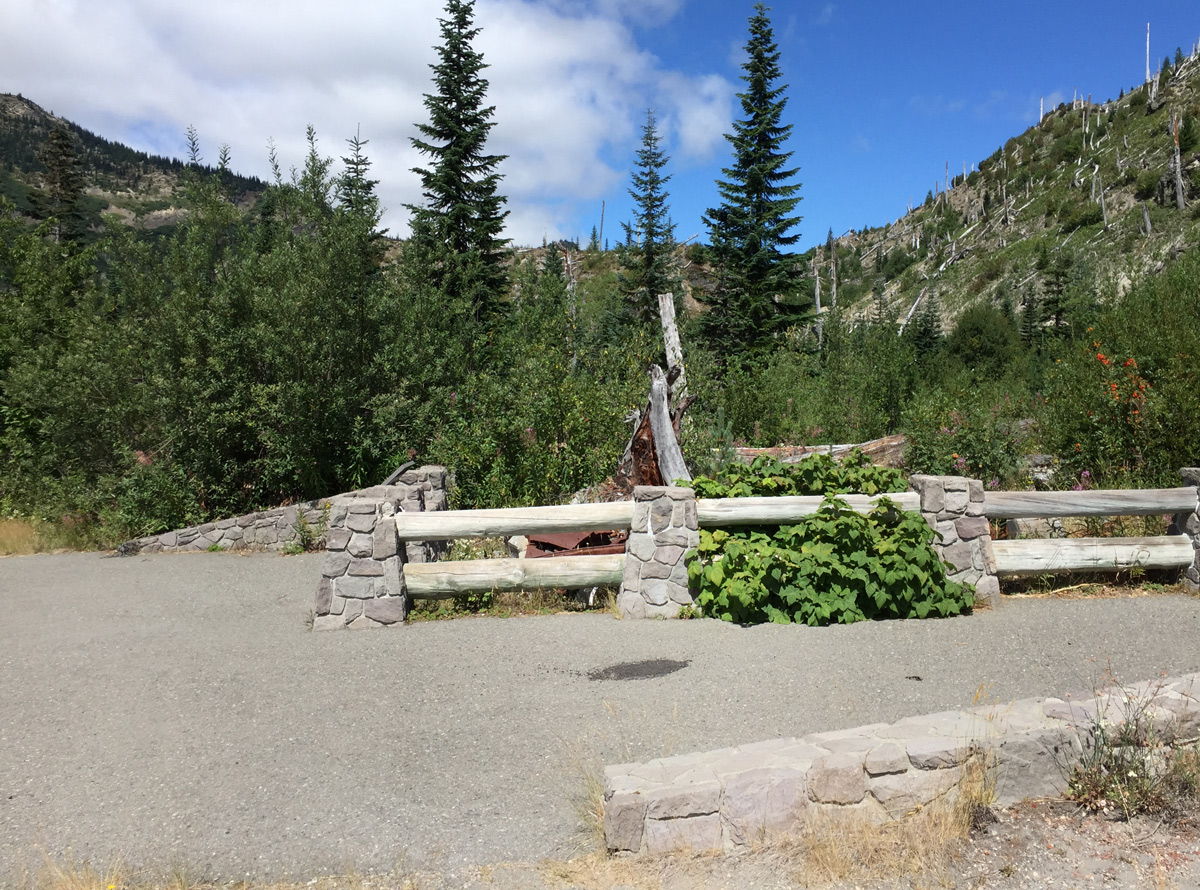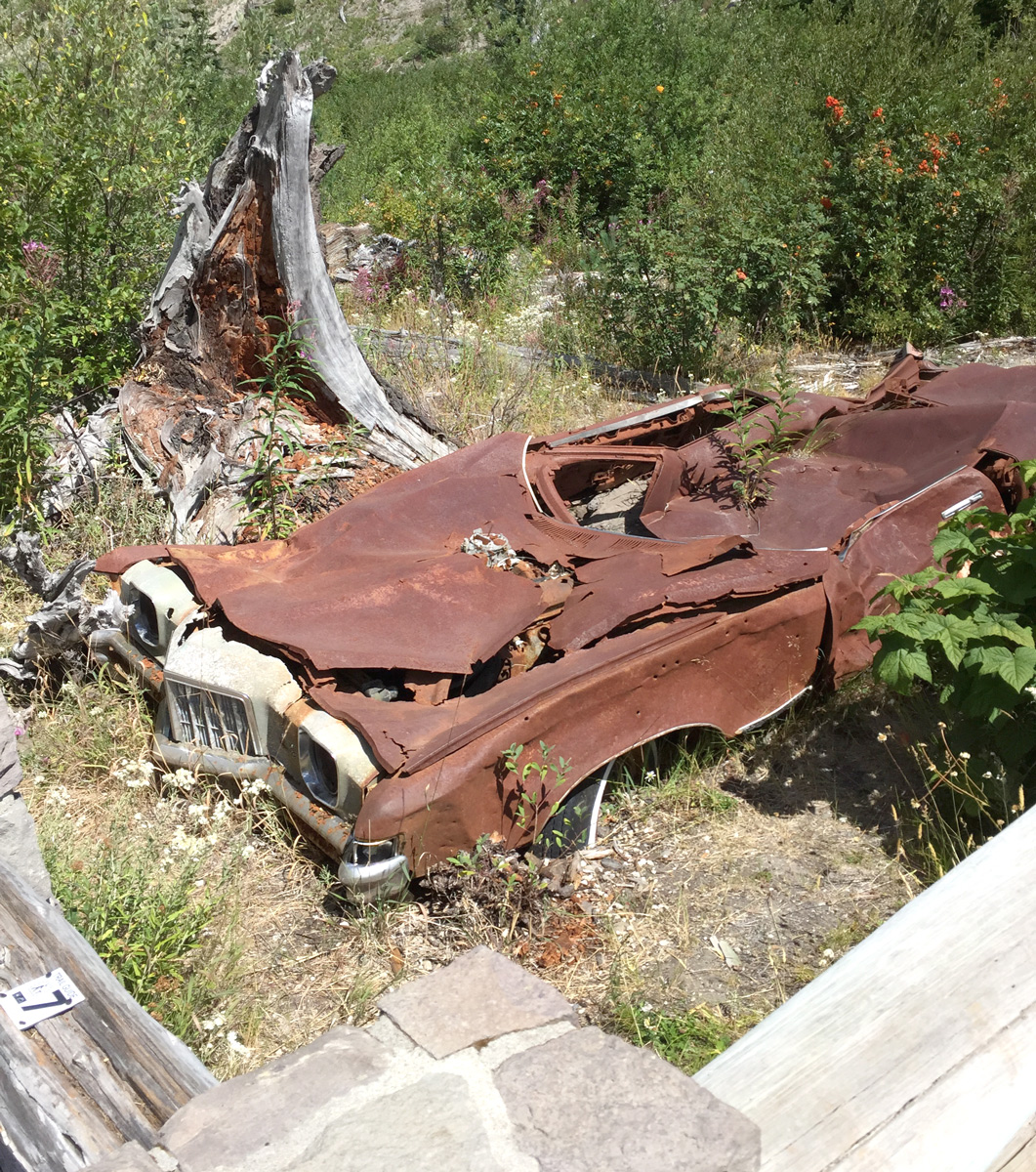 Independence Ridge
This trail washed out recently, and I captured an updated photo (bottom) on the trail above the road leading to the ridge where the original 1983 photo was taken by my father. The middle photo was also taken by my father in 2009. Look at the growth in the last six years! That's Mt Adams in the background, the second-highest peak in Washington.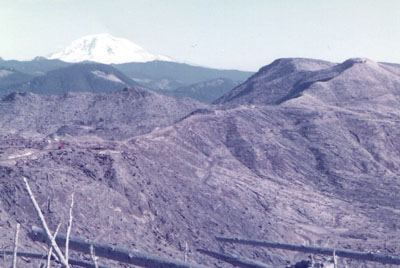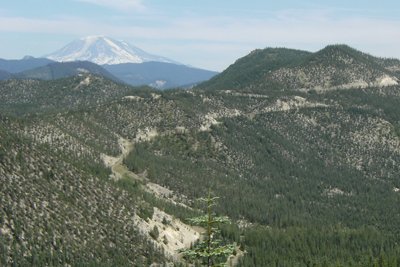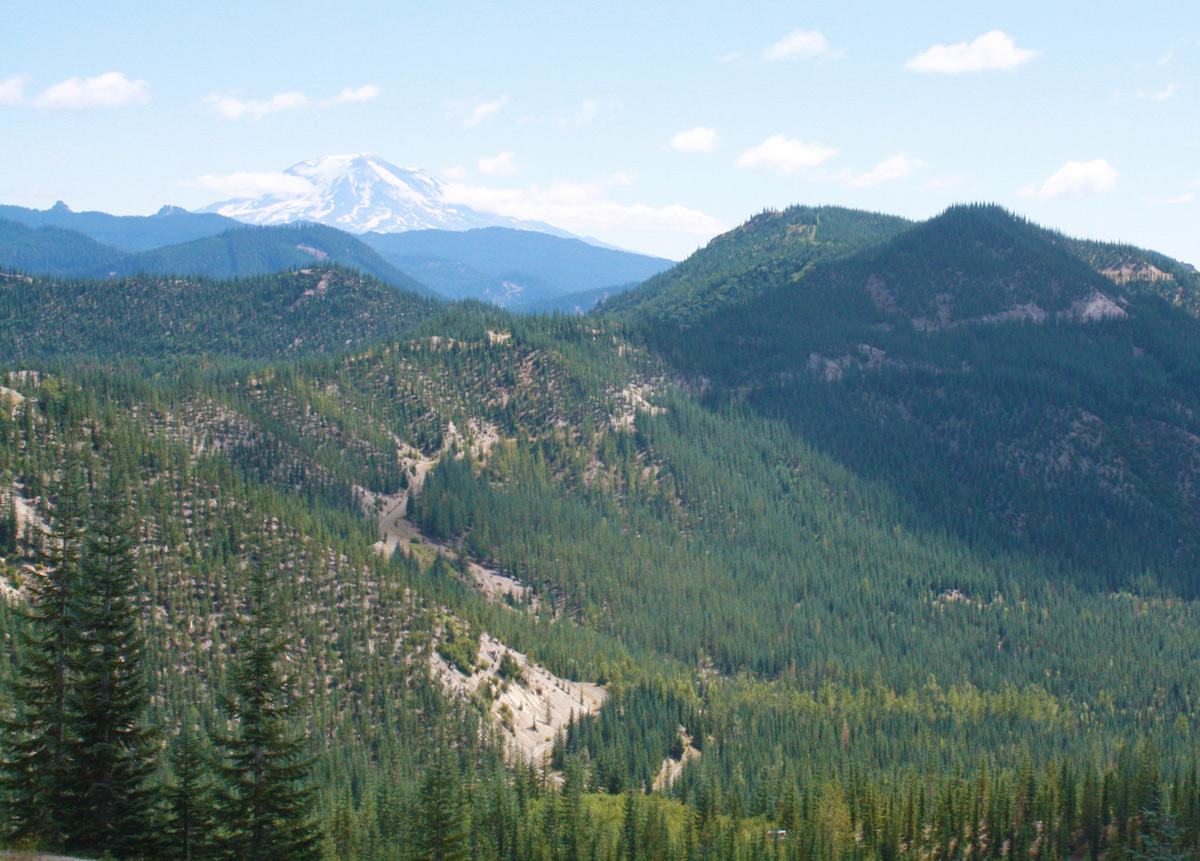 The photograph below was taken somewhere along Independence Ridge looking towards Windy Ridge and the crater beyond. You can see the logging road circling around on the left from where Windy Ridge parking area is located. The logging road is now a trail for hiking and mountain biking leading to Plains of Abraham trail from the crater rim to Ape Canyon in the southeast.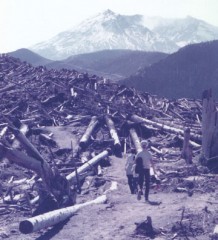 Spirit Lake
A viewpoint parking lot along the road was the closest I could get to where my father stood to my right and higher.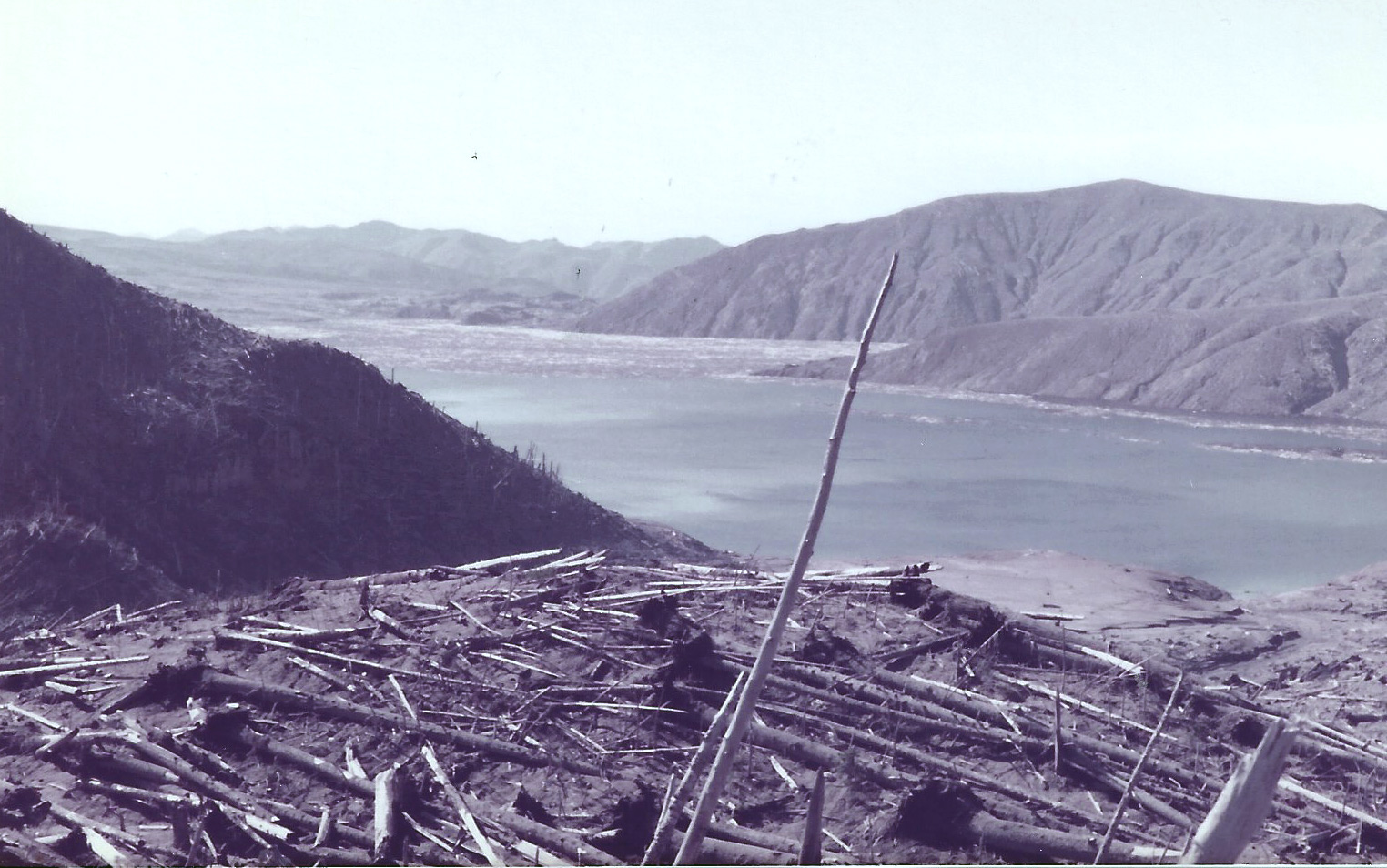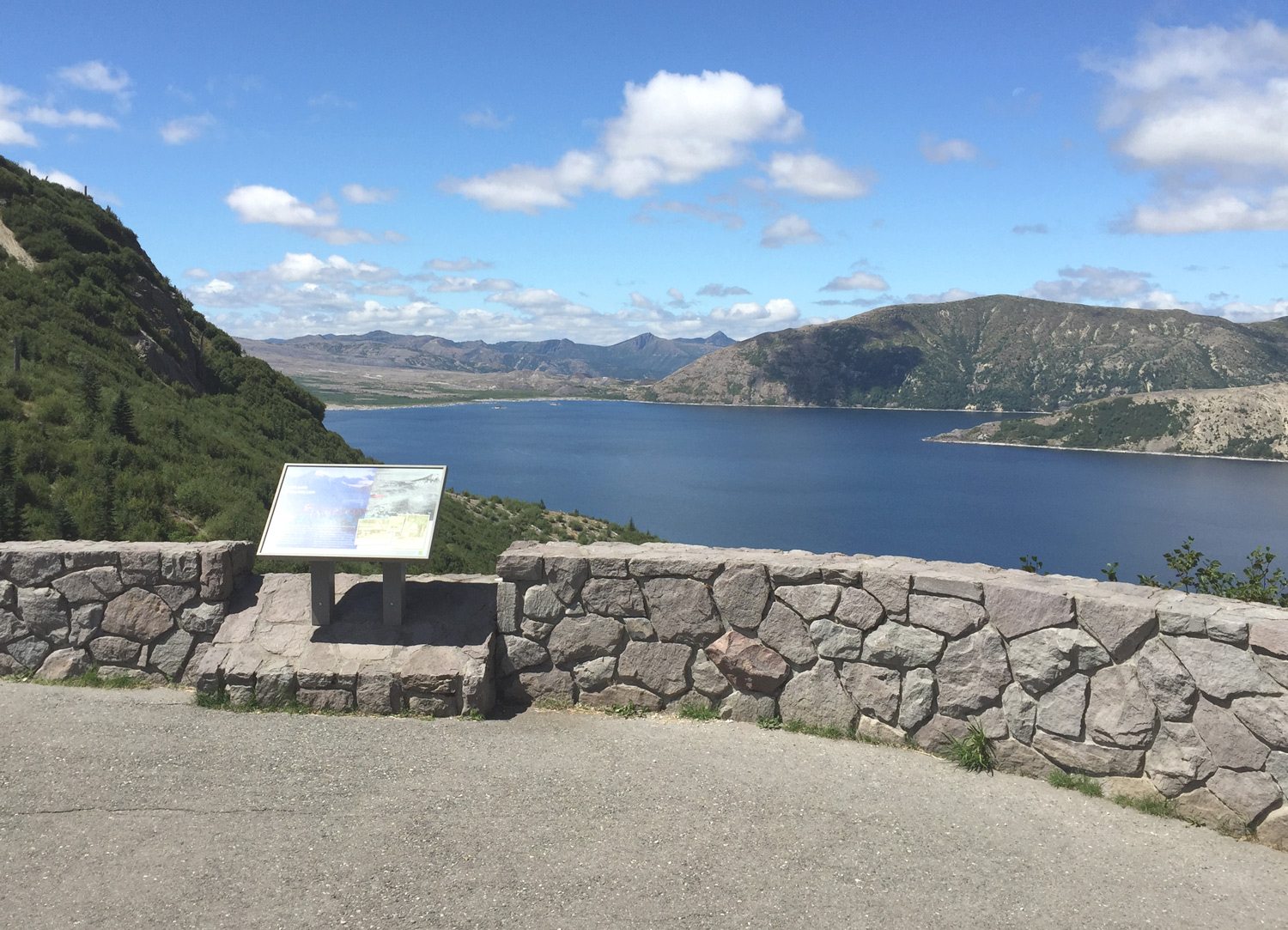 Windy Ridge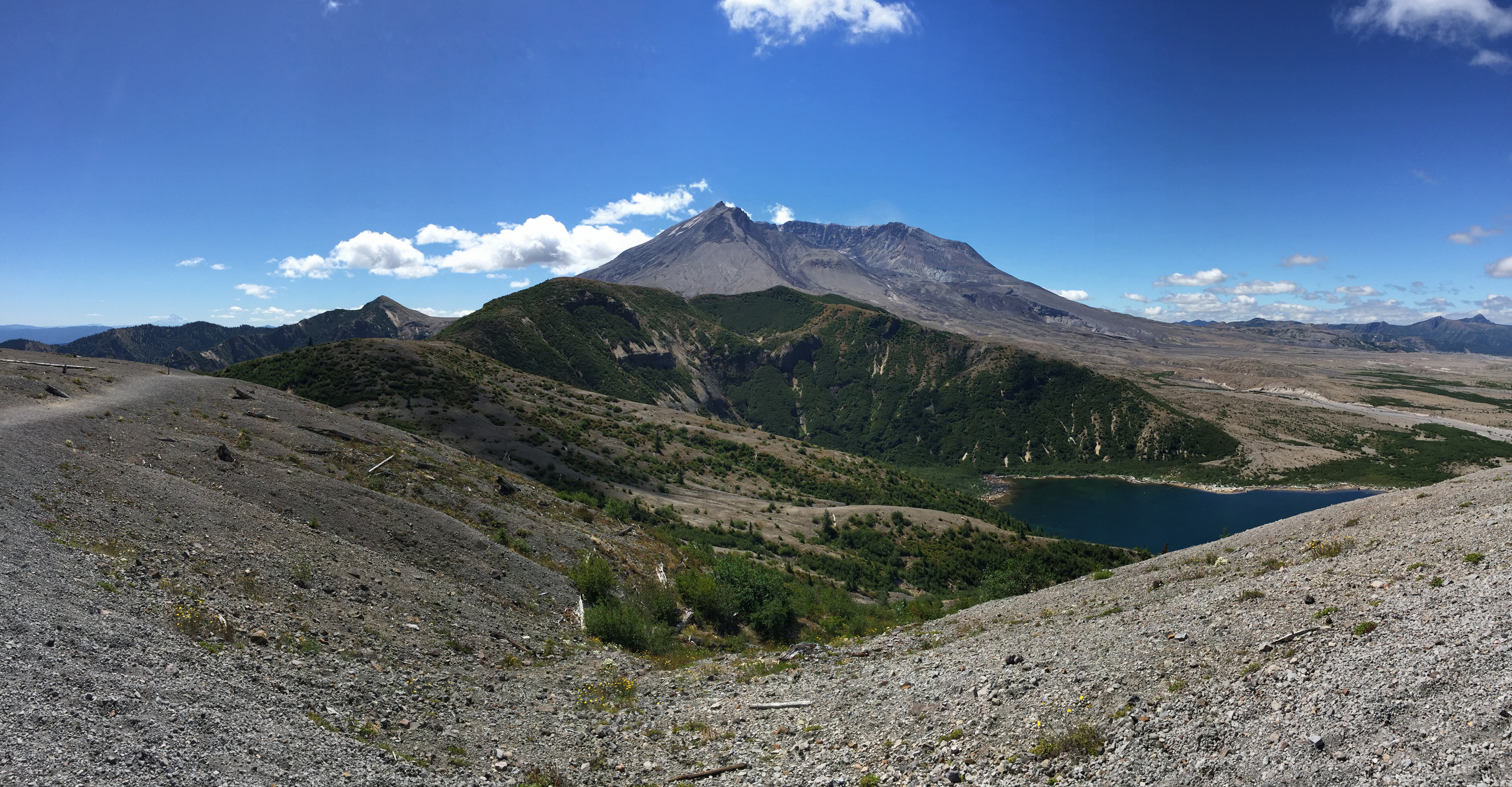 Several hundred steps allow access from the parking area to the top offering views of the crater, Spirit Lake, and four volcanoes. The panorama above was taken with an iPhone 6. If you look closely on the left side, you'll find Mt Hood. (High-Res 2766x1440) Below are views over Spirit Lake taken with a Canon Rebel DSLR. Mt Rainer peeks over the ridge in the north.