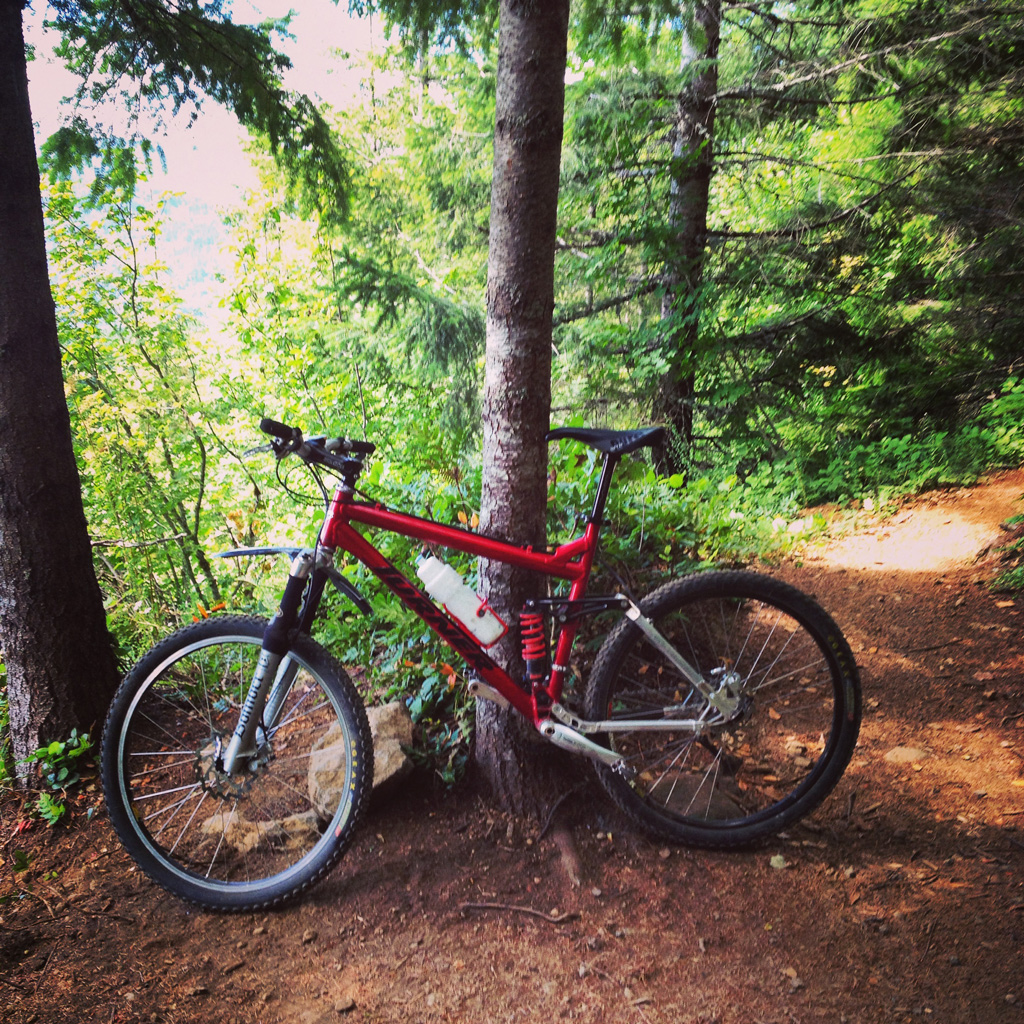 For my second trail ride of the month, and the year, I took to the Sandy Ridge trail system located between Sandy and Zig Zag, Oregon near the Bull Run watershed. After nearly a year of being off the bike due to health issues, I'm getting back into shape by riding as often as my body allows. The trails in Sandy Ridge are a bit rugged, so my 17-mile ride feels about right. Some of the hand-built trails include whoop-dee-doos, jumps, and bank swoops. I took an expert trail down some technical switchbacks revealing my skills still intact. I may need to return to take some video clips of some of the more interesting terrain.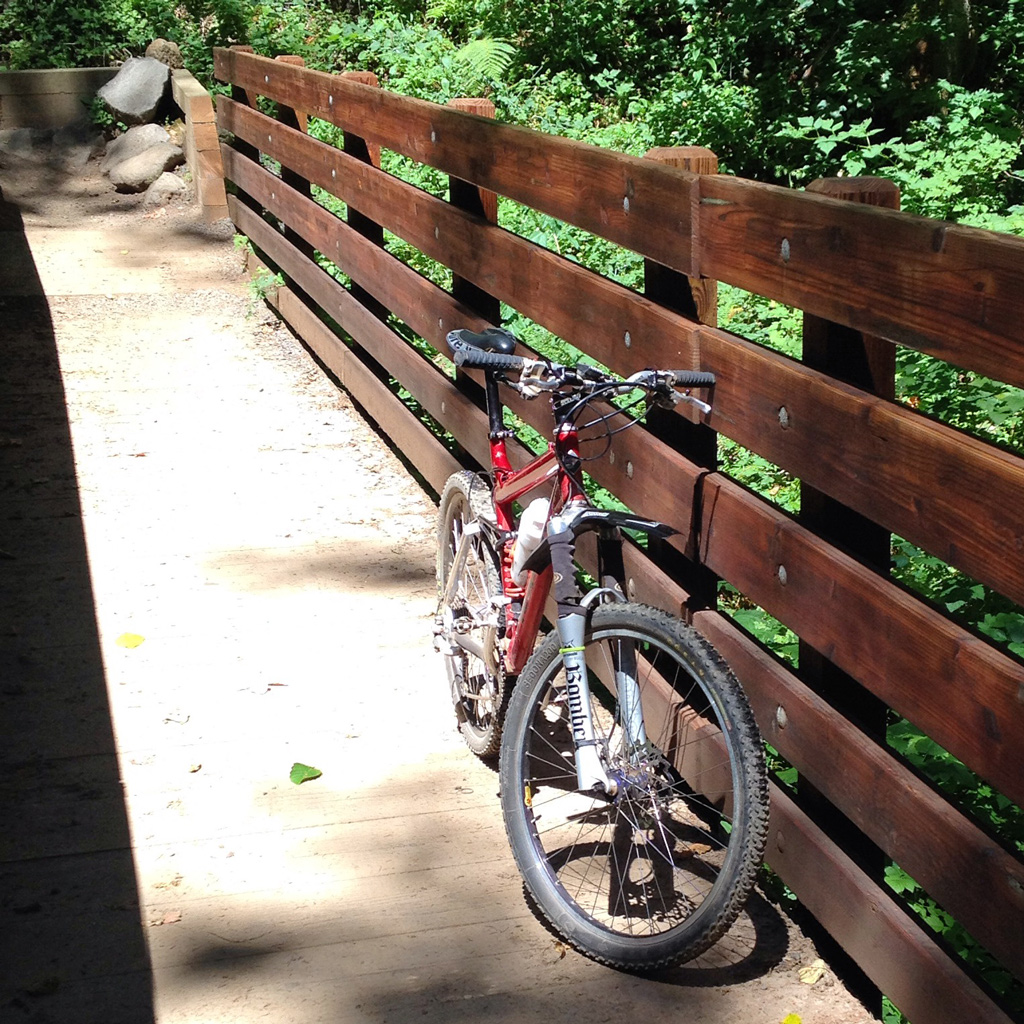 The map at the trailhead and sings posted along the trails indicate preference to ride the forest road up the ridge and choose a trail back down. This serves a traffic purpose during busy days, and also highly recommended since many trails are quite steep. The service road is pleasant, too, and gated limited traffic to service vehicles.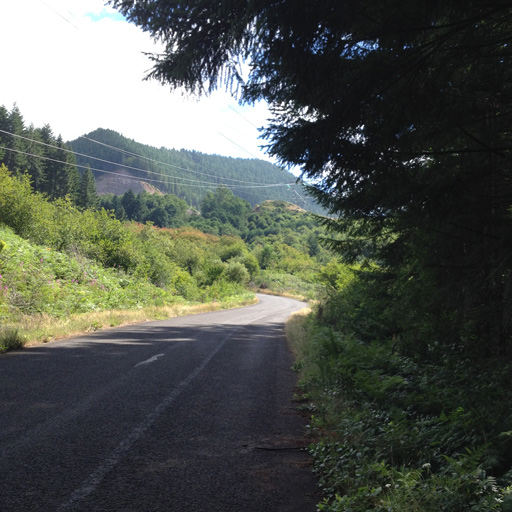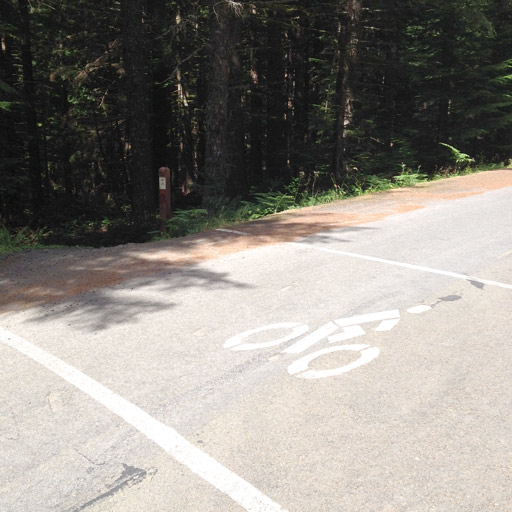 At the top, several signs warn riders when entering the expert riding area with trails titled, "Rock Drop" and "Communication Breakdown." I took "Communication Breakdown" which includes a very rocky section and a series of tight switchbacks down to "Two Turntables" and "Hide-and-Seek" trails, which include zippy bank swoops and jumps.